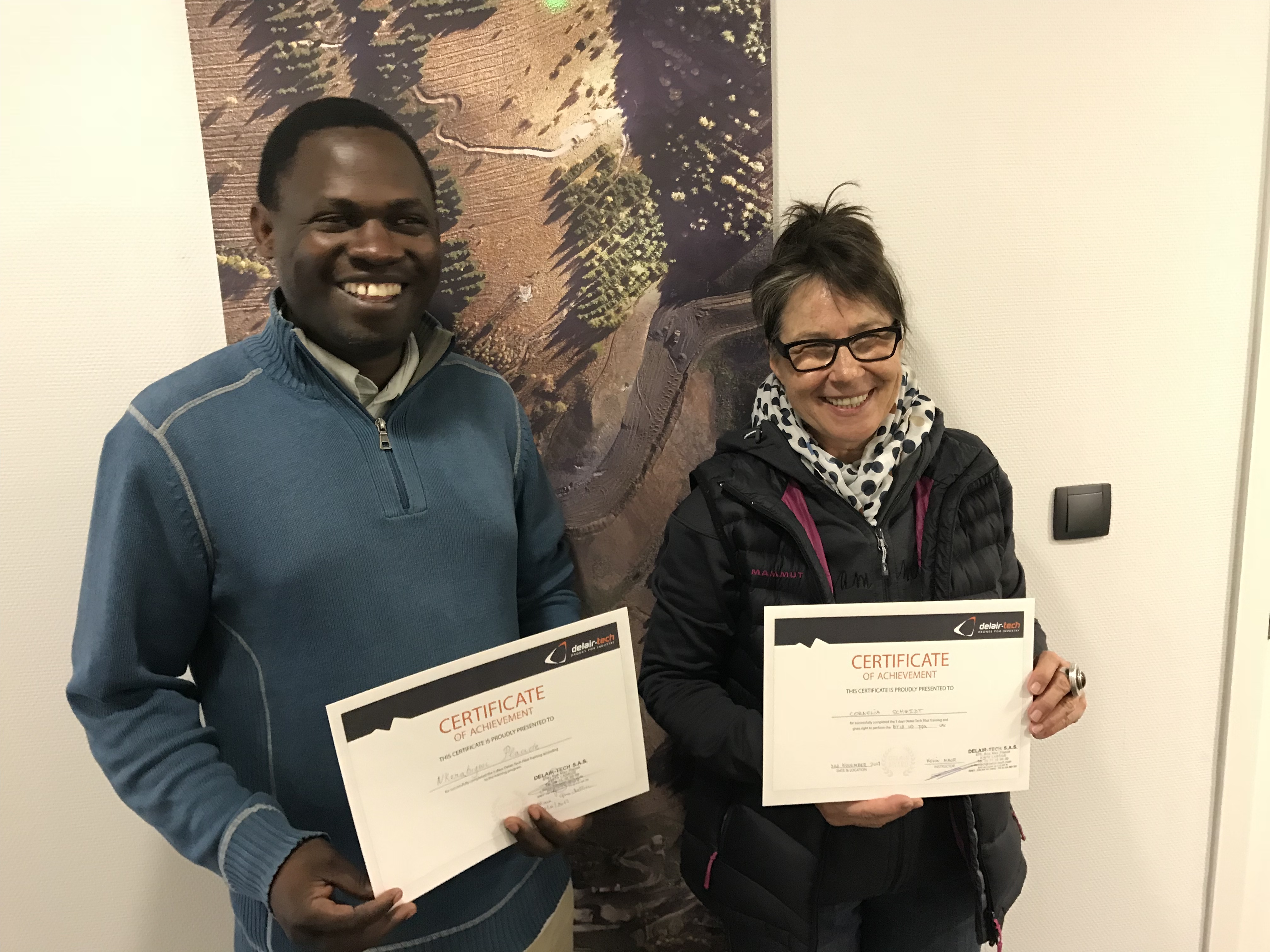 What: Fixed Wing Drone Trainings and UK Drone Pilot Flight Assessment
Where: Toulouse, France; Chepstow, Wales, UK
When: 13 – 17 November, 2017, Trainings in Toulouse; 20 – 21 November, 2017, Flight Assessment in Chepstow, Wales
Who: Teddy Segore, Charis UAS, Rwanda, Placide Nkerabigwi, INES-Ruhengeri, Rwanda; Connie Schmidt, Esri Rwanda Ltd.
Why:  The first four days of the practical drone training took place together with Teddy Segore – the first certified UAV pilot in Rwanda from our partner company Charis UAS to gain thorough knowledge of the its4land DT18 drone. Its4land wants to involve the company Charis in further UAV data collections in Rwanda.
In preparation for a UK CAA drone pilot flight assessment in Chepstow, Wales, Placide Nkerabigwi from INES-Ruhengeri, Rwanda and Connie Schmidt from Esri Rwanda went for a five days' refresher training to Delair-Tech, Toulouse from the 13 – 17 November. The participants were trained in all aspects of drone operating as well as its safety management to be well prepared for the practical exam a week later in Chepstow, Wales, UK. This extra mile was required to fulfil the target of Its4land research project to have licensed pilots applying for flight missions together with the DT18 registered drone operator Charis in Rwanda.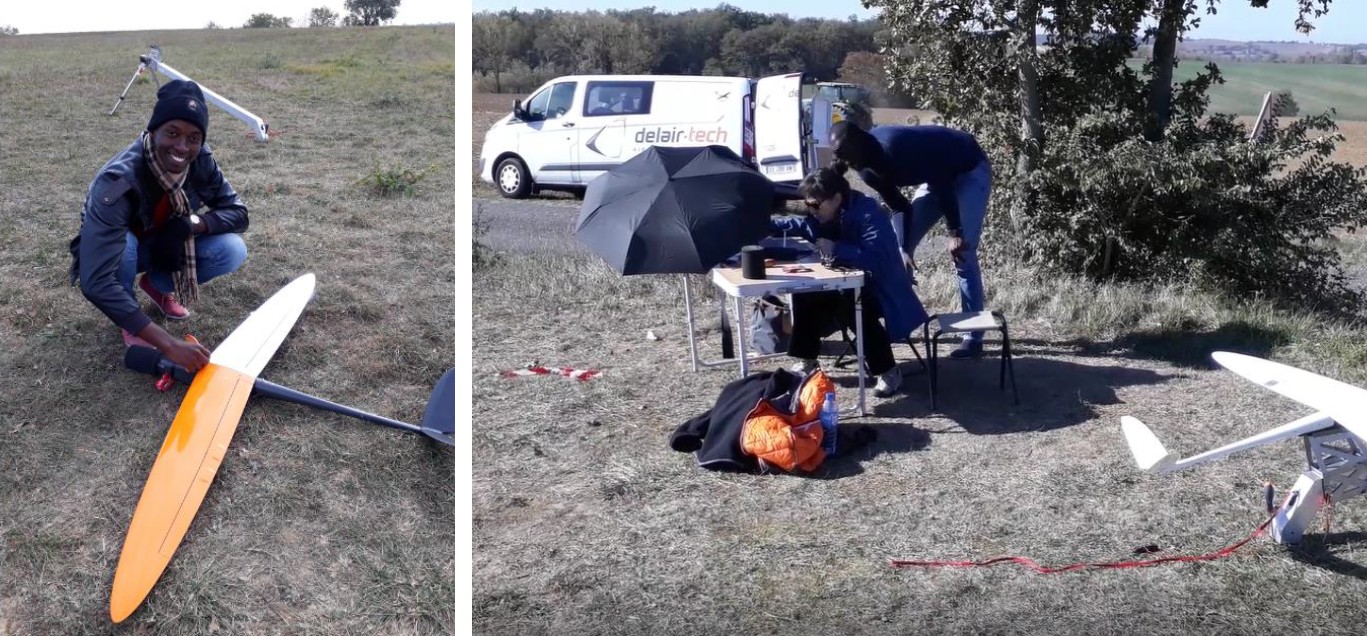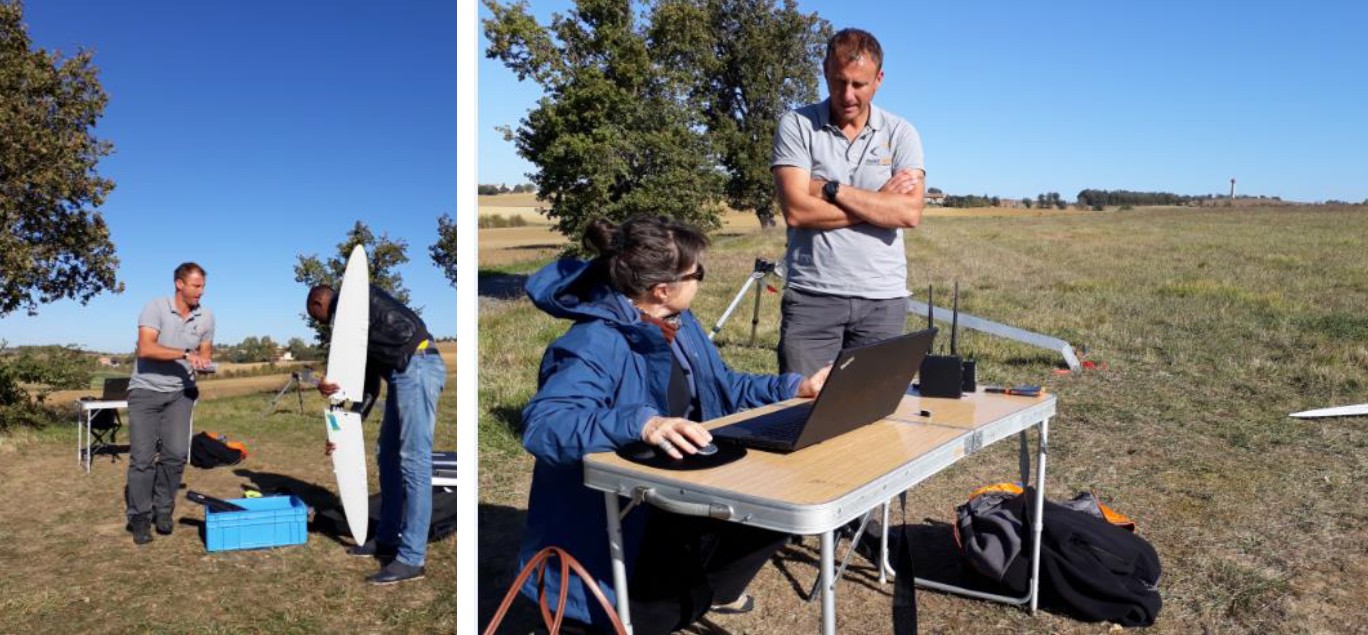 Training in Toulouse
Flight assessment
The flight assessment was conducted by UAVAir/Consortiq – a UK CAA approved drone training company at the Chepstow Racecourse in Wales, UK, on 20 – 21 November. Due to the weather conditions in Chepstow the first day had to be conducted inside where the UAV pilot safety measures, tasks and responsibilities and flight planning were presented by the students. The second exam day started with the up-date and completion of the site assessment according to UK drone regulations, applying safety measures before, during and after the flight, assembling of the drone and launcher, take-off, a flight with an ad hoc created flight plan and immediate response to an emergency, the dissembling of all involved items and the flight report. Both participants passed the assessment and are now UK CAA approved pilots of the fixed wing drone model DT18 owned by the its4land project.
The certified pilots will, together with the UAV company Charis – the operator of the Rwandan its4land drone, proceed to conduct the flight planning and site assessment for image data capturing for the its4land project in Rwanda.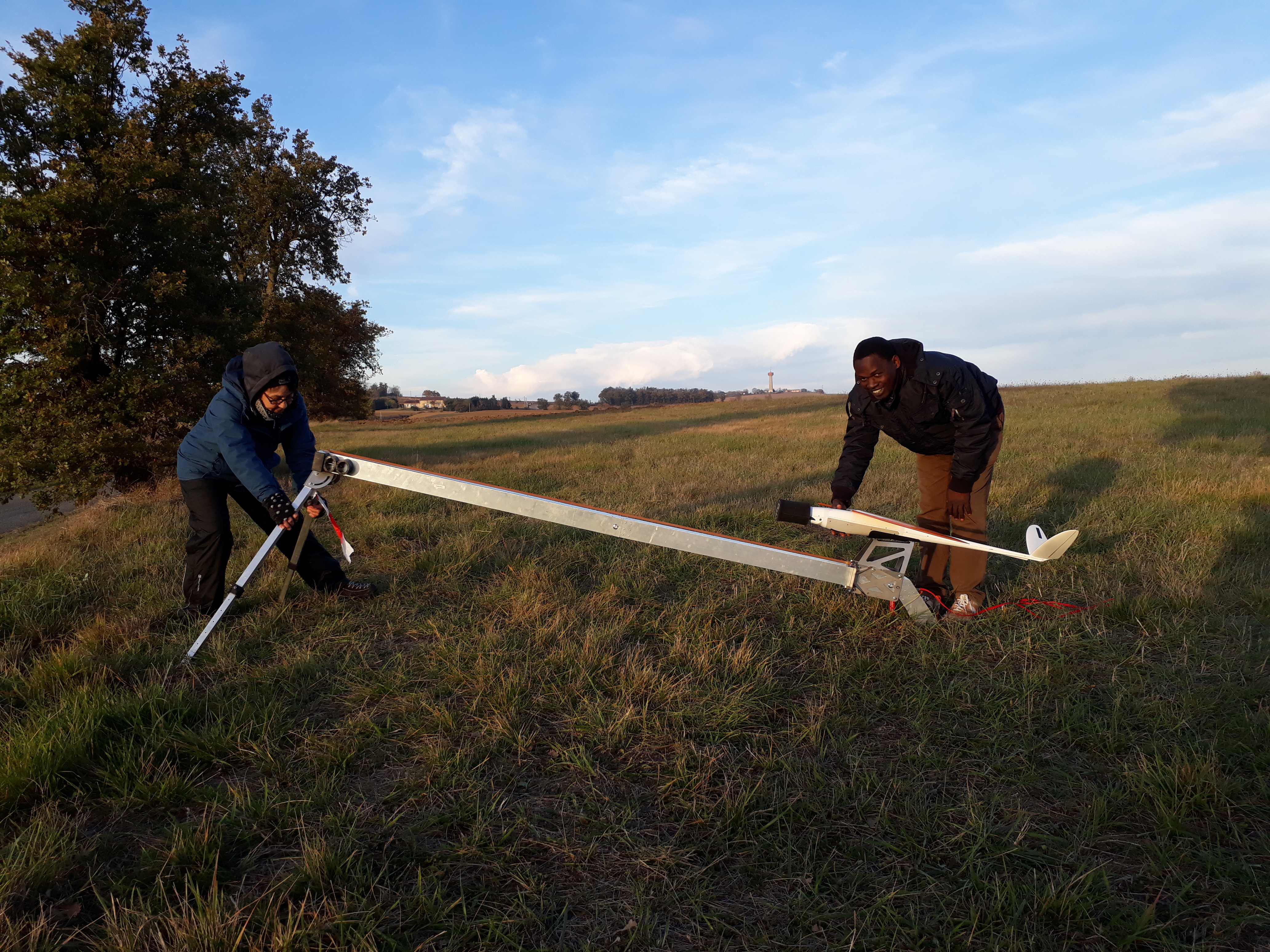 UAV Pilot and Safety Operator preparing for launch