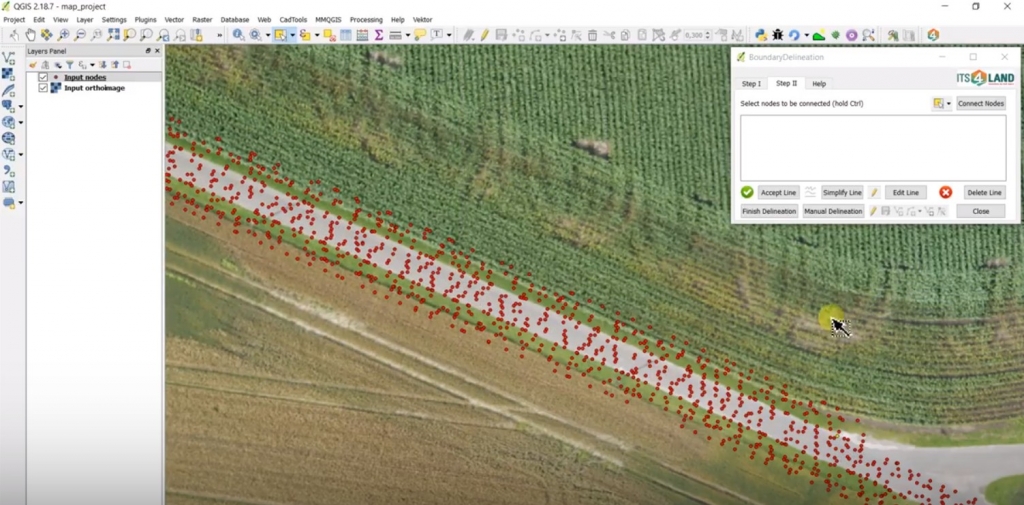 What: New tool available to support the interactive delineation of visible (cadastral) boundaries in orthoimages
Where: Free download
When: November 2018
Who: Developed by Sophie Crommelinck, University of Twente/ITC, Netherlands
Within the context of its4land, ITC's PhD Sophie Crommelinck designed and developed a QGIS plugin to support the interactive delineation of visible (cadastral) boundaries from UAV data. The tool's workflow consists of:
image segmentation
boundary classification
interactive delineation
Scripts to run (1) and (2) can be found here.
The interactive delineation (3) is implemented in the BoundaryDelineation QGIS plugin. It can be downloaded via the QGIS plugin repository. All code is open source and can be used free of costs.
The workflow is described in an open source journal publication here.
Watch the online video on how to use the QGIS plugin.