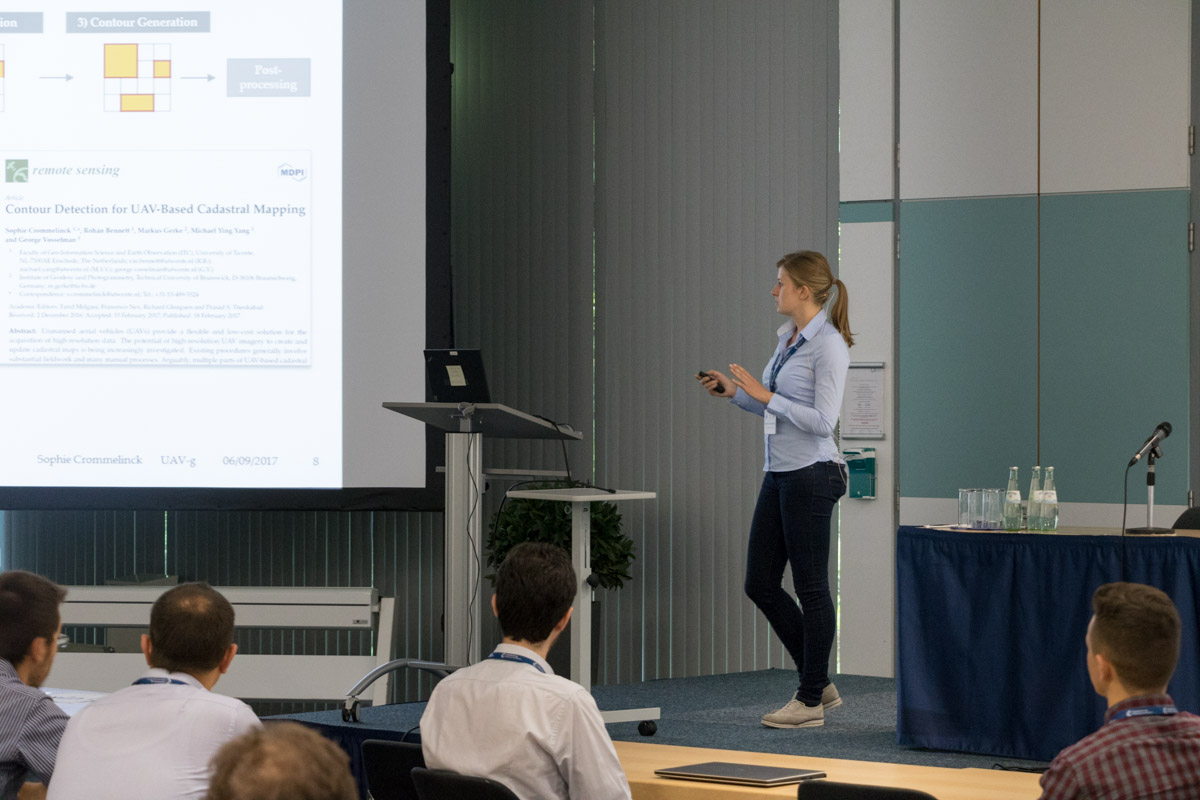 What: UAV-g 2017 – International Conference on Unmanned Aerial Vehicles in Geomatics
Where: Bonn, Germany
When: 4 – 7 September, 2017
Who: Sophie Crommelinck and Claudia Stöcker, University of Twente, Netherlands
Why: Scientific conference on Unmanned Aerial Vehicles (UAV) regarding recent developments and future directions of UAVs in geomatics research, applications and service.
The objective for both Sophie and Claudia was to give an oral presentation on state of current PhD work and for Sophie SLIC superpixels for UAV-based contour detection in particular.
Sophie gave a presentation entitled 'SLIC Superpixels for Object Delineation from UAV Data', generating audience interest. Discussions with several people from the audience helped her to advance with her current work (merging of gPb contour detection and SLIC superpixels).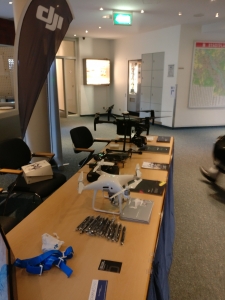 Claudia presented her conference paper with the title: "Quality assessment of combined IMU/GNSS data for direct georeferencing in the context of UAV-based mapping". The session on "quality assessment" was of particular interest to her as she could exchange experiences on the use of IMU/GNSS systems. Furthermore, Claudia gained insight into relevant software developments at Pix4D. An unexpected large number of presentations addressed the challenge of accurate IMU/GNSS observations which can be used for means of integrated sensor orientation or direct georeferencing.